Killer Snails Accounts
Welcome to Killer Snails Accounts, where you can connect your Killer Snails digital science journals and VR experiences.
---
Teachers
Teachers can create a Killer Snails Accounts and organize your classroom for use with our products. It will allow you to track your student's progress, as well as leave feedback in their digital science journal.
Students
Students can use their Killer Snails Accounts to log into their personal digital science journal so that they can unlock all the scenes in their VR experiences. Students can also view teacher feedback on their work.
Individuals
Even if you are not a student or teacher, you can create a Killer Snails Accounts to log into a digital science journal to fully unlock all the scenes in our VR apps.
---
Killer Snails Accounts are currently used with the following:
BioDive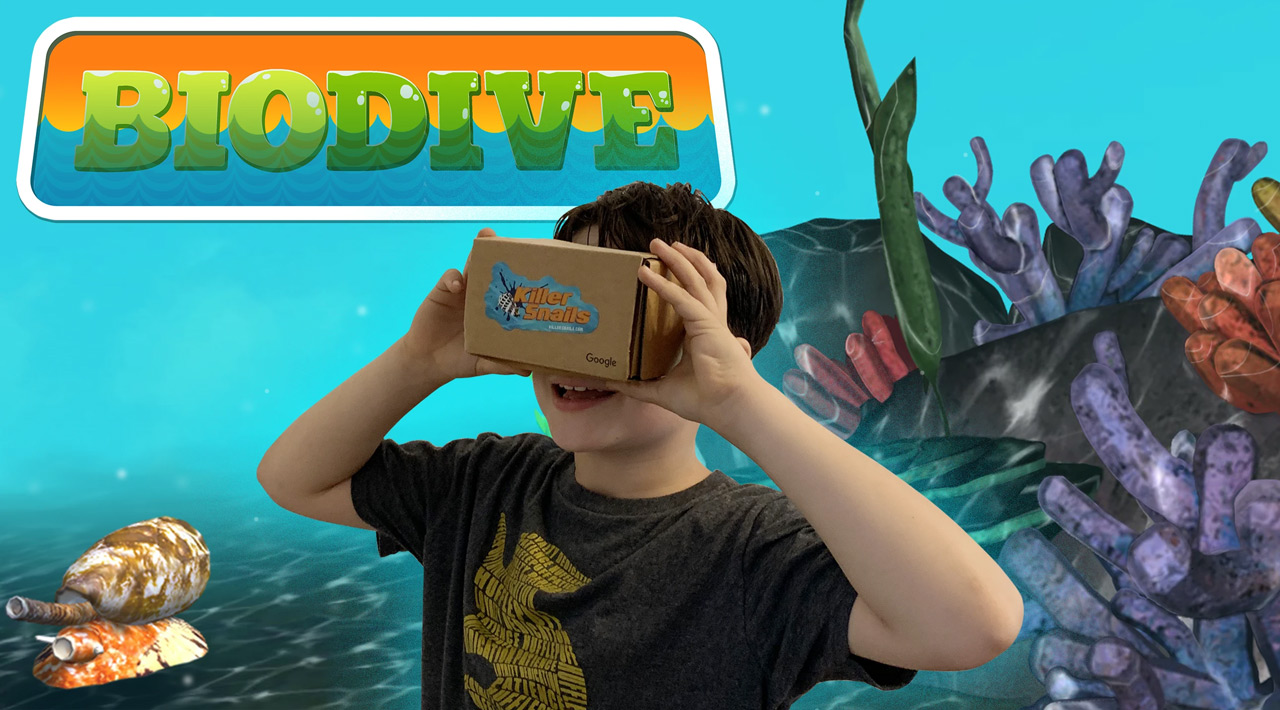 BioDive combines virtual reality and digital journaling to enable students to experience the life of a scientist. Progress through the digital science journal to unlock additional scenes in the BioDive VR which is available as a free download on the App Store or get it on Google Play for free.